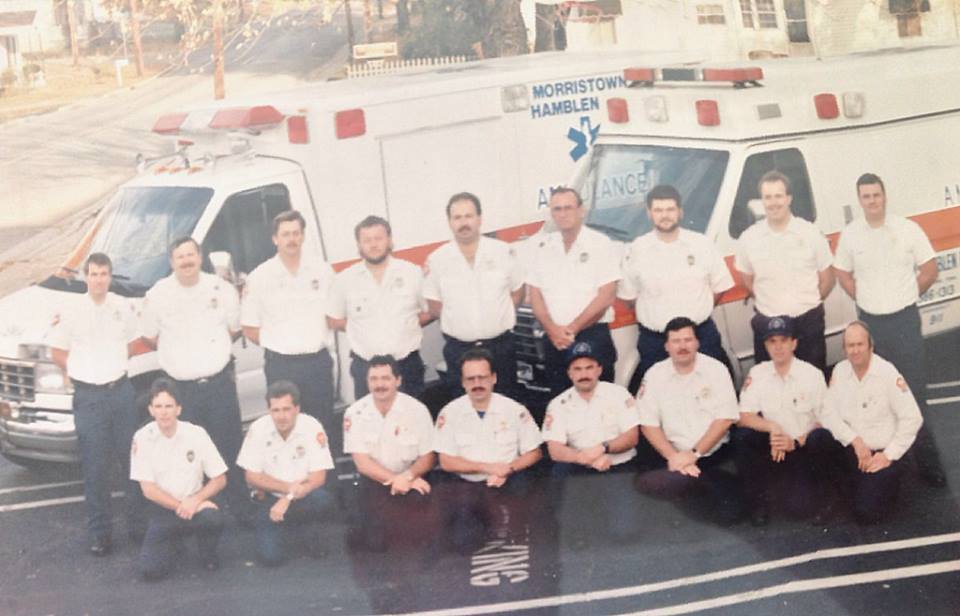 In 1955 the Morristown Rescue Squad was established with a handful of local volunteers, driven by a need to provide emergency service to the residents of Hamblen County.
In 1984, Morristown-Hamblen Emergency Medical Service was established when the State of Tennessee made it mandatory to have at least one Emergency Medical Technician on a high percentage of the calls ran in a specific county/area.
In 1985, Morristown-Hamblen Emergency Medical Service was granted a full license to practice and became incorporated.
We have evolved from having one ambulance with a basic Emergency Medical Technician (EMT) and a volunteer driver, responding to 30-40 calls per month to having at least an AEMT and Paramedic, 7 ambulances, and responding to approximately one thousand-two hundred calls per month.
In today's ever changing world of pre-hospital treatment, MHEMS is constantly meeting and exceeding the standard and perpetually striving to rival our best.
Morristown-Hamblen EMS has been acknowledged by our peers throughout the state by being awarded the Star of Life award six years in a row, and many other significant awards.
All of our EMT's, AEMT's and Paramedics are trained in CPR, Pre-hospital Pediatric Emergency Provider's course, Emergency Vehicles Operators Course, Emergency Pediatric Care and Vehicle Extrication.
In addition to the above training, all of our Paramedics are trained in Advanced Cardiac Life Support, Pediatric Advanced Life Support, Rapid Sequence Intubation, and Advanced Medical Life Support.
Over half our Paramedics are trained at the highest level achievable in the state, Critical Care Paramedic.
Due to the amount of training our employees go through, we are able to offer every service available to ground ambulances.
Our Paramedics can apply advanced interventions including:
12 lead transmission: During a heart attack, "time is muscle". Our Paramedics are trained in the rapid recognition and treatment of acute myocardial infarction (heart attack).

Rapid Sequence Induction (RSI)- Chemically paralyzing a patient and putting in a tube for a patient that is in severe respiratory distress or unable to protect their own airway.


Surgical and Needle Cricothyrotomy- A surgical intervention sometimes necessary in choking victims, or when other means of establishing a patient's airway are unfeasible/impossible. The State of Tennessee requires our paramedics be trained on this procedure once every 6 months.

CPAP: This procedure allows us to use positive pressure to assist our patients who are experiencing severe shortness of breath.


Patient Resuscitator/Ventilator: This is an oxygen driven ventilation for patients that have a breathing tube placed by a Paramedic.
425 N. Jackson St. Morristown, TN 37814
For NON-Billing related issues contact us at

423-587-3280